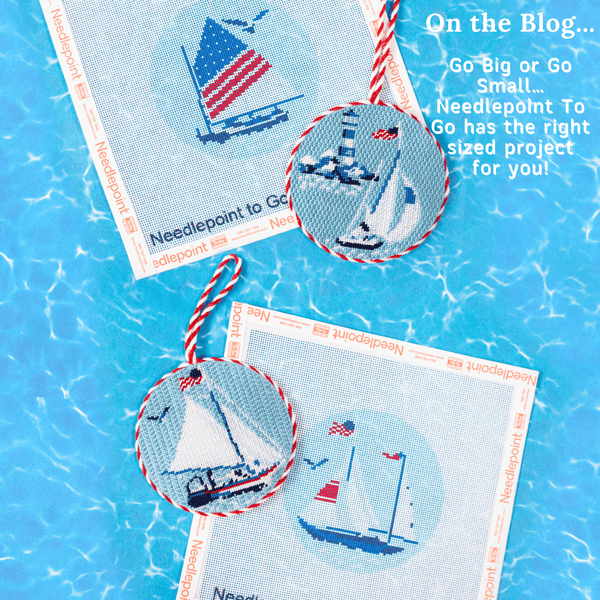 Go Big or Go Small… Needlepoint To Go has the right sized project for you!
The Needlepoint To Go line of kits is expanding this month with five more designs coming out just in time for beach and poolside stitching. You'll enjoy these precision stitch printed canvases...
Subscribe
Sign up for our email list and be the first to know about new blog posts. Plus, recieve 15% off your first order when you sign up!