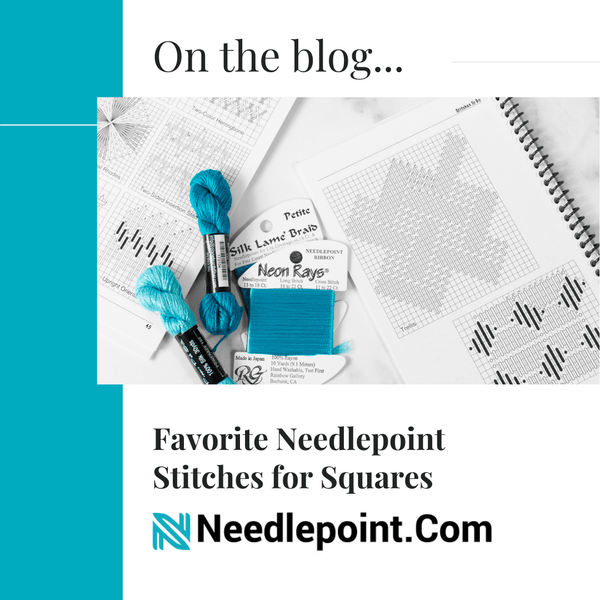 Favorite Needlepoint Stitches for Squares
Squares can be a great highlight to any needlepoint design and there are a number of stitches to choose from, too!
inspiration
threads
tips-tricks
Subscribe
Sign up for our email list and be the first to know about new blog posts. Plus, recieve 15% off your first order when you sign up!