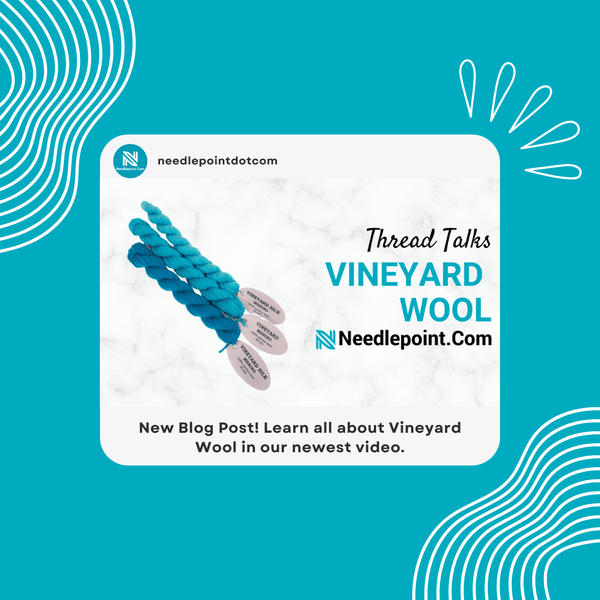 Thread Talks - All About Vineyard Wool!
Vineyard wool is a great thread for beginners and expert stitchers alike! Watch our latest Thread Talk video to learn more.
Subscribe
Sign up for our email list and be the first to know about new blog posts. Plus, recieve 15% off your first order when you sign up!